Your Trusted Experts in
Automotive Maintenance
Minnie's Auto Repair is a female-owned auto repair shop in Columbia, SC. Our goal is to become your neighborhood one-stop shop. We want to take uncertainty and stress out of auto repair and provide reliable and honest service with competitive pricing.
No matter if you know a lot about cars or just a little, we can answer all your car-related questions based on your needs.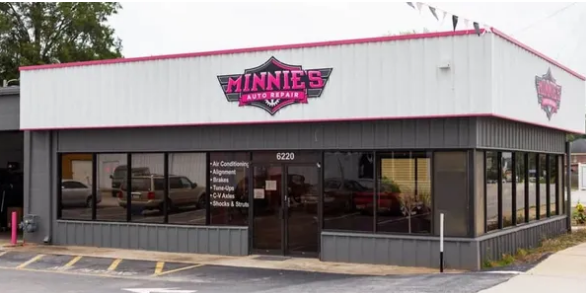 It's common for people to skip out on the maintenance and preventative care for their cars. And we think this is even more so for the women out there who just don't want to deal with the hassle of car repair shops. We know that bad mechanic garage experiences can turn you off from bringing in your car on a regular basis, so we want to encourage you to stop by Minnie's to have your auto repair and maintenance needs taken care of.
That's why we offer preventative work and maintenance, backed by warranties from 12,000 miles to 36,000 miles, depending on the service.